Most of these are new-ish and/or potentially less-widely-popular so as to negate the repetitiveness of listing, say: Harry Potter, A Game of Thrones, Pride and Prejudice, etc. (~which pretty much excludes any and all Adult Fiction I have read in the past few years – most are classics, regardless of how much I love them. Perhaps I will make another list of those, if anyone feels the least bit curious)
Needless to say, I'd give each of these books 5-star ratings.
Feel free to click on the book covers for more information.

'Manda's Book Recs
The Less-Popular but Still Well-Loved
Kiddie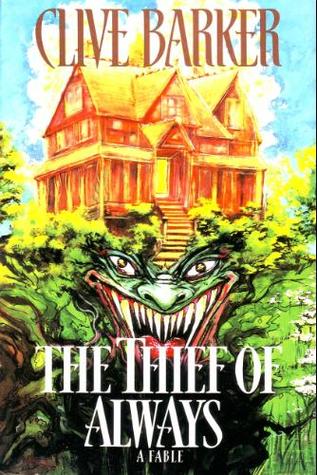 The Thief of Always
Clive Barker
I read this book at the recommendation of my boyfriend, and it turned out to be a wonderful read, filled with adventure. Young Harvey, ten years old, escapes his normal life and is thrust into a world of magic and fun… but at what cost?
Young Adult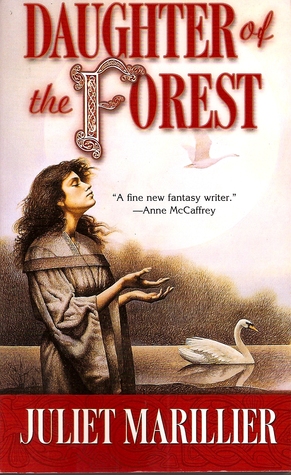 The Daughter of the Forest
Juliet Marillier
I grew up with this book, and have read and re-read it several times over the years. It is a tale of familial kinship and the bonds of love. The protagonist, Sorcha, a young Irish girl living in the midst of a magical, mysterious forest, faces the wrath of a sorceress and the possible loss of her beloved brothers, should she fail in her quest.
The Song of the Tide
Mary Ryan
I adore this tragic, romantic, and adventuresome little novel. Centering around an old, mystical Irish castle, Dunbeg, (A/N: I do love tales of Ireland, do I not?) the plot is dark and entrancing. It captures about a decade of the life of a young woman in her effort to be a part of a world that seems bent on casting her out.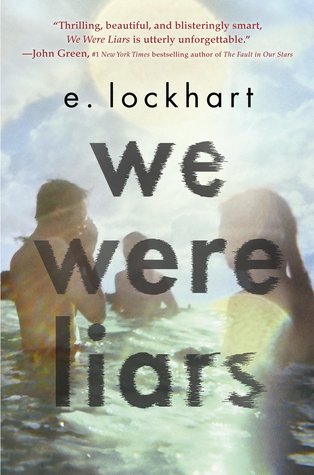 We Were Liars
e. lockhart
…This one is more popular and new than those listed already, but still outstanding (of course). It's won several awards that back up my adoration. I won't give much of a summary, it's not worth spoiling anything for you. I'll just say it's filled with romance, intrigue, and suspense from start to end.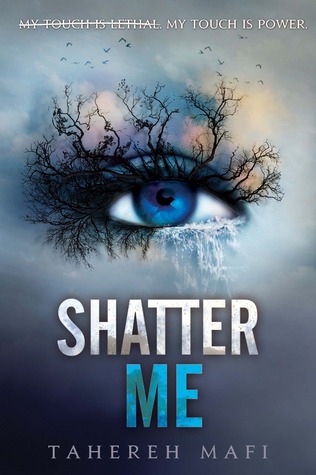 Shatter Me
Tahereh Mafi
A teenager whose touch kills, locked up in a prison for the safety of others. Until The Reestablishment decides to use her as a weapon in their war against the people. Will she be a weapon, or a warrior? Juliette is a little self-pitying, perhaps, but the plot is wonderful, and the series only gets better from here.
Crown Duel
Sherwood Smith
Another young adult novel filled with romance and suspense, with the addition of a secret suitor, an enigmatic Marquis, and all the political intrigue of a life at court. What more could you ask for? Haha, it made my heart go wild, and I hope you like it just as much.
New Adult
Maybe Someday
Colleen Hoover
A college-age woman suddenly finds herself homeless, boyfriend-less, and, well, lost. Until she meets the handsome stranger from across the way. Is he everything she needs? This novel is filled with raw, relatable, passionate emotion. Plus, hey, it's got a bestselling and wonderful author.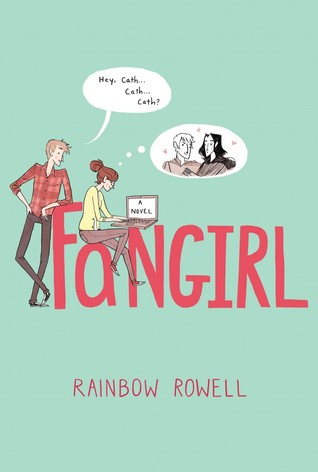 Fangirl
Rainbow Rowell
"A coming-of-age tale of fanfiction, family, and first love" (as written on Rowell's website) pretty much sums up the entire novel. It's beautifully written and had me hooked the instant I started reading it. It only took a little over a day to finish it, and I was left wanting more, more, more. This was the first new-adult book I'd ever read, and I am in love with this genre now.
Science Fiction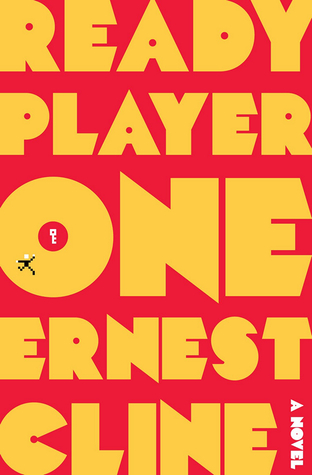 Ready Player One
Ernest Cline
A novel of the future, this book delves into a world that has built a virtual reality. Wade, the protagonist, lives in a grim reality, but when in OASIS, he is surrounded by the lush landscape of a utopia. A remarkable prize awaits the one who can unlock the puzzles of OASIS' creator, an '80's fanatic. And the only way for Wade to survive, is to win.
Fantasy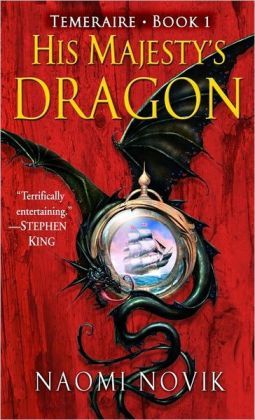 His Majesty's Dragon
Naomi Novak
A fantastical take on the Napoleonic War, this novel begins life on a Navy ship, the HMS Reliant, but soon takes to the Aerial Corps when a dragon egg is found on a captured ship. Captain Laurence suddenly finds himself the master of a dragon, Temeraire, and together they must fight for England in the war against France.
Prospero's Children
Jan Siegel (a.k.a. Amanda Hemingway)
Siegel describes this book as a "children's book for grownups," which is pretty accurate. The magical and modern worlds are interleaved, allowing for some awesome development of character. I loved the different levels of the writing, allowing even a child to be entertained, as well as giving a thought-provoking analysis for an adult.
Manga
>If I have any interested readers<
V. B. Rose
Banri Hidaka
I love manga, and I don't know how many of my readers do as well, but I thought I'd share my favorites (and maybe convert you hehe). This manga is beautiful. The storyline, the characters, and the drawings are wonderful. It's a romance, and it's very gushy, but I loved it. Hidaka has another series, I Hate You More Than Anyone, which is also great, but was discontinued.
Blank Slate
Aya Kanno
This manga isn't for everyone. It's very violent and graphic. But there are only two books in the series, and it's got a very compelling story. The protagonist is a man who has no memory of his life, and must decide if he's a hero or a villain.
Thus concludes my list of book recommendations. If anyone would like to offer up comments (on my choices or the stories themselves), I'd be happy to read and reply.
May your life have many creased pages,
'Manda